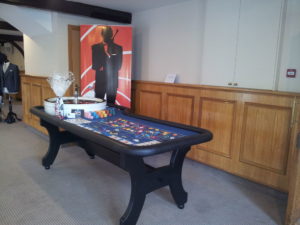 If you are planning a Bond themed event why not add our SKYFALL banner?
It is free standing & once erected stands 10 feet high by 8 feet wide.
So absolutely guaranteed to make an impact and is a great focal point for photographs!!
It had it's official unveiling at a 50th birthday party held at The Aviator Hotel Farnborough Hants and was a great success. Our client was thrilled!