Fun Casino Hire in Surrey, near Guildford.
Mobile Fun Casino Hire for Weddings, Corporate events, Birthday Parties etc.
Serving the South East of England, including; London, Sussex, Berkshire, Buckinghamshire, Sussex, Hampshire.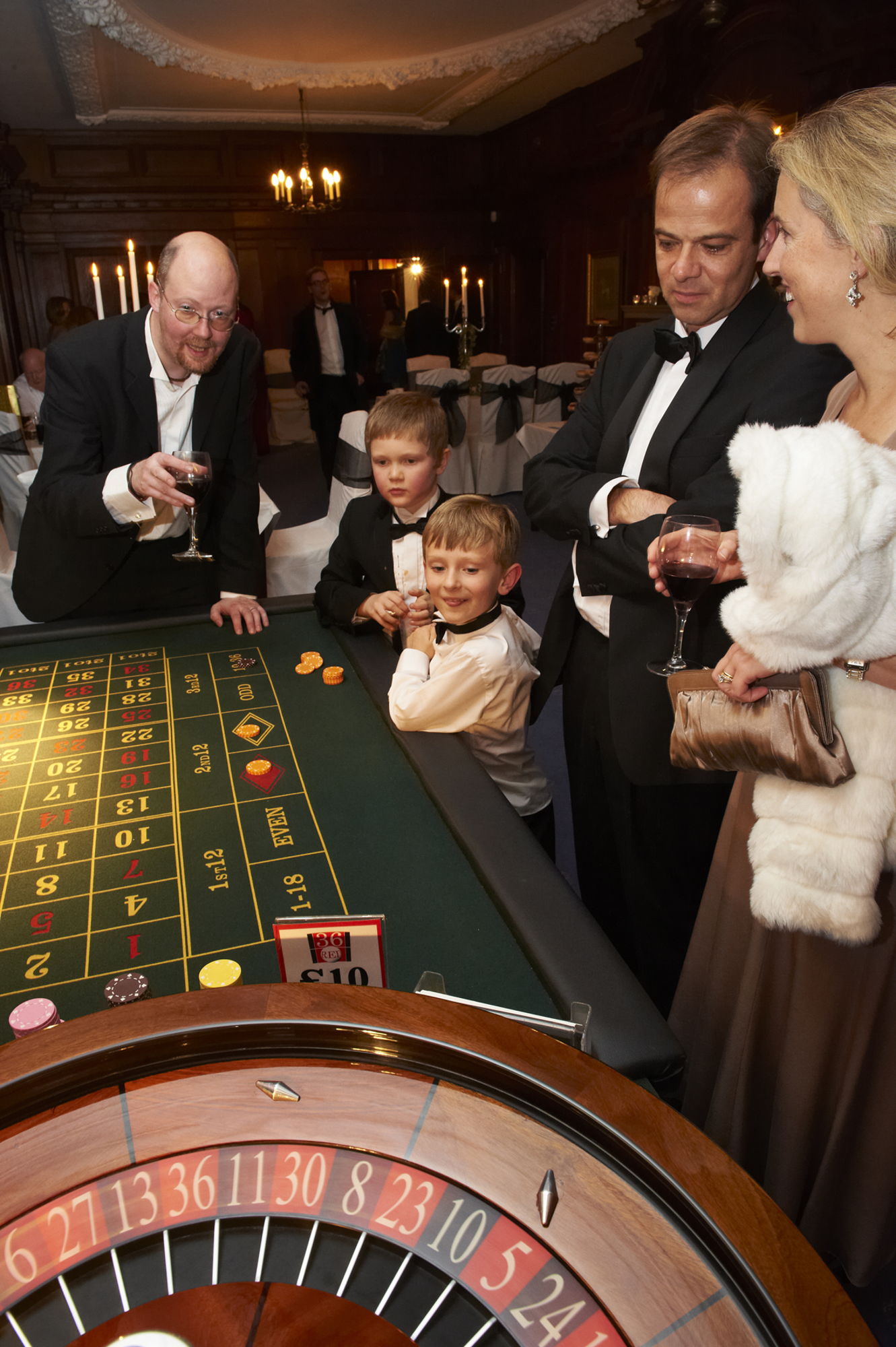 You & One4luck: 
A Winning Combination!
Hello! Paul & Frances are delighted to welcome you to our mobile fun casino website.
We are professional croupiers with over 20 years experience in the gaming industry, gained in both top London casinos & abroad.
Our company ethos is to provide our customers with a bespoke, sophisticated, authentic & above all, FUN casino experience.
From the chips to the croupiers everything is what you would expect to see in a professional casino.
Our emphasis is on providing you with a fun, exciting & memorable occasion.
No detail is overlooked, including creating the perfect authentic "casino" atmosphere with individual lights on all our full size gaming tables.
Knowing how popular Las Vegas & Bond themed events are, we have created our own fun money with either of the two themes. And we are currently working on a Christmas version too!
OR as an optional extra: Do as many of our private & corporate clients choose to do, & mark the occasion with your own unique personalised fun money.
We never lose sight of the fact that every event is as unique and special as each of our clients. All of our enquiries are replied to individually, no generic forms for us!
Leave it to us and our team to inject the FUN element into your gaming experience.
Based near Guildford, Surrey our mobile casino serves the London and southern England area.
One4luck is fully insured and run to comply with the 1976 Amusement & Lotteries Act.
As one of The Mandolay Hotel preferred suppliers, we're thrilled to be taking part in the Wedding Showcase this coming Sunday 10th April. Having just been presented with an award by Hitched www.hitched.co.uk , our fun casino entertainment is guaranteed to bring an exciting and fun filled time to your wedding day!
Being the catalyst for consistently delivering our clients a fantastic fun casino experience is what gets us out of bed in the morning.
With Roulette and Blackjack being the most popular games, this is how much fun and excitement we are going to bring you in 2022!
So what are you waiting for? Let's get this party started!