Fun Casino Hire in Surrey, near Guildford.
Mobile Fun Casino Hire for Weddings, Corporate events, Birthday Parties etc.
Serving the South East of England, including; London, Sussex, Berkshire, Buckinghamshire, Sussex, Hampshire.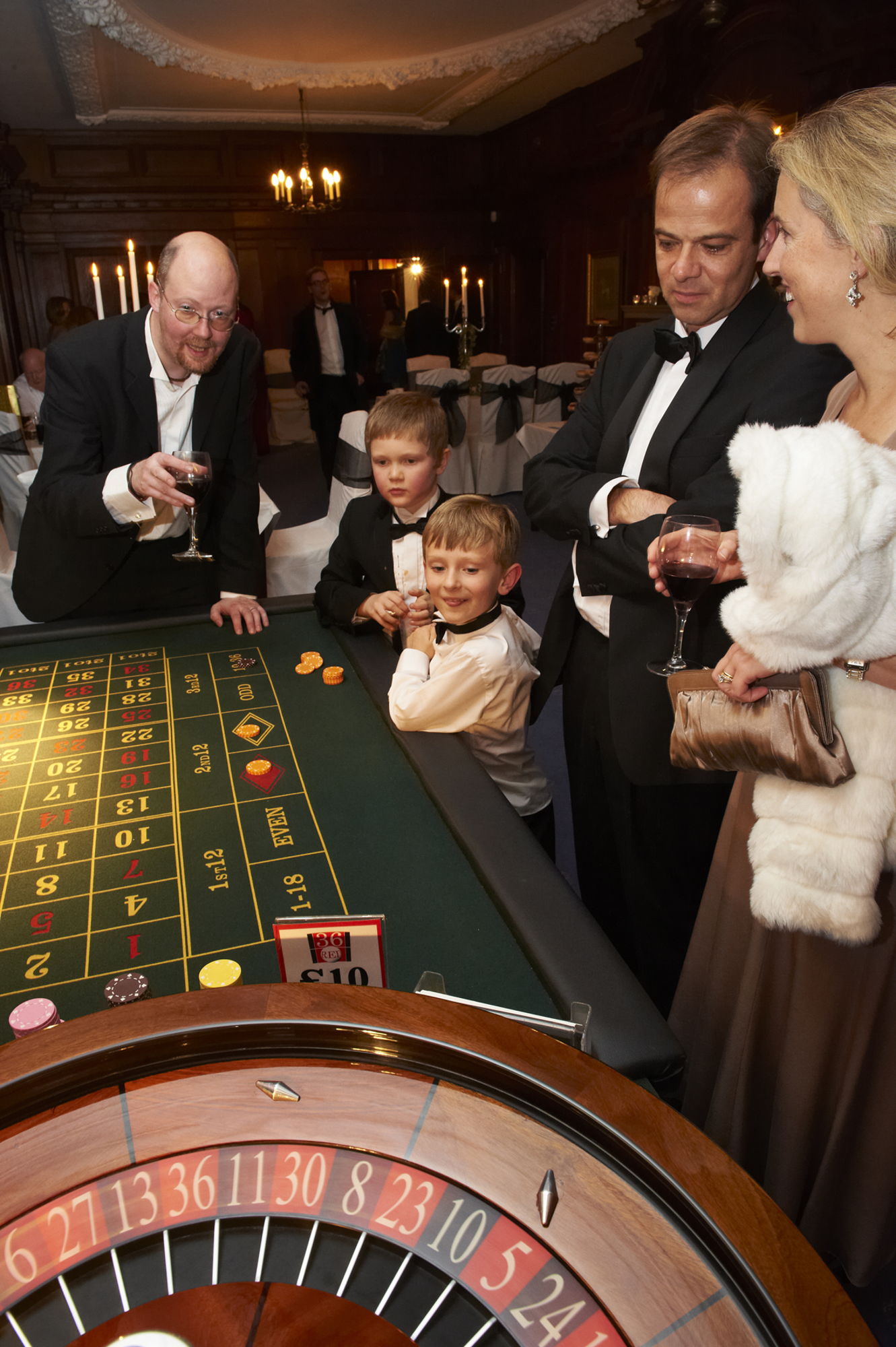 You & One4luck: 
A Winning Combination!
Hello! Paul & Frances are delighted to welcome you to our mobile fun casino website.
We are professional croupiers with over 20 years experience in the gaming industry, gained in both top London casinos & abroad.
Our company ethos is to provide our customers with a bespoke, sophisticated, authentic & above all, FUN casino experience.
From the chips to the croupiers everything is what you would expect to see in a professional casino.
Our emphasis is on providing you with a fun, exciting & memorable occasion.
No detail is overlooked, including creating the perfect authentic "casino" atmosphere with individual lights on all our full size gaming tables.
Knowing how popular Las Vegas & Bond themed events are, we have created our own fun money with either of the two themes. And we are currently working on a Christmas version too!
OR as an optional extra: Do as many of our private & corporate clients choose to do, & mark the occasion with your own unique personalised fun money.
We never lose sight of the fact that every event is as unique and special as each of our clients. All of our enquiries are replied to individually, no generic forms for us!
Leave it to us and our team to inject the FUN element into your gaming experience.
Based near Guildford, Surrey our mobile casino serves the London and southern England area.
One4luck is fully insured and run to comply with the 1976 Amusement & Lotteries Act.
Who says you that you can't have your cake and eat it too?
Every day of the year someone is celebrating their birthday, and as it's a Leap Year, a special HAPPY BIRTHDAY to all those born on the 29th February!
And lucky us, we get to bring all the excitement of our fun casino entertainment to your birthday celebration.
Blow out those candles, and know that your birthday wish for a fun and exciting celebration has been answered by One4luck!
Our fun casino entertainment is hugely popular at weddings, with Roulette and Blackjack being the perfect partnership! You are absolutely guaranteed to have your entire wedding party joining in the excitement.
This month we will be at Blacknest Country Club this Sunday and would love to see you, and if you can't make that one, catch up with us at Stoke Place for their Wedding Fayre on Sunday 20th October. (See links below).
Really looking forward to helping you plan a thrilling finale to your perfect day! So don't miss out! Call One 4 Luck Casino hire on 01483 830465 or 0775 104 192 for the best corporate event this season!
Alternatively, email info@one4luck.co.uk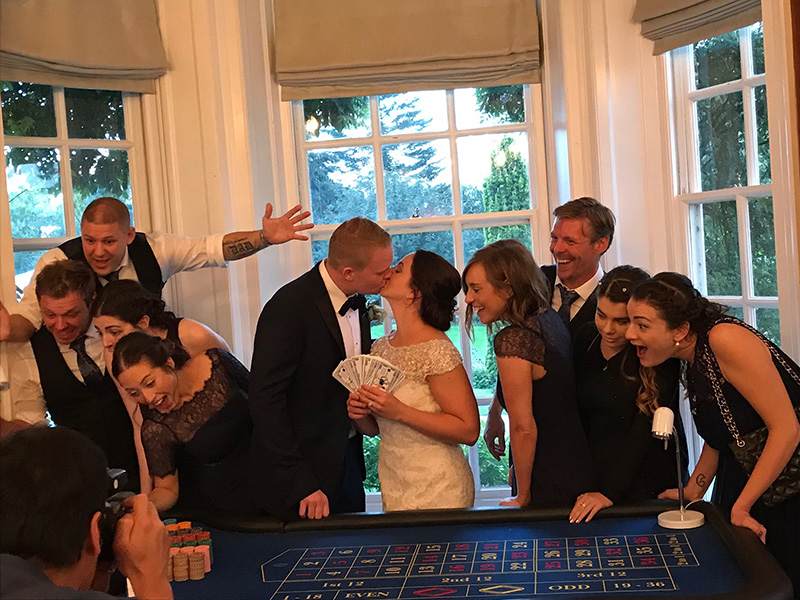 Summer holidays are over and that beach seems a million miles away! Schools are back and the house seems quiet. You toy with the idea of getting your winter clothes out, but hang onto your flip flops just in case. Then someone mentions the 'C' word. The cards are in the shops already and a child informs you with anticipation just how many days are left until, yes, CHRISTMAS.
As usual, you are in charge of the works do and you must try to top the huge success of last year. One 4 Luck Casino Hire, Guildford can help you to smash it! We are all ready with our Festive Fun money to offer you the party night of the year.
Our mobile casino with professional croupiers is ready to come to your venue of choice and set up for a wonderful night of excitement.  Fridays in December are our most popular evenings, so contact us quickly if you want to ensure your party is a hit! As for New Year, we are taking bookings already.
So don't miss out! Call One 4 Luck Casino hire on 01483 830465 or 0775 104 192 for the best corporate event this season!
Alternatively, email info@one4luck.co.uk